Monkey Shortage
+ An impossible riddle, Nuclear scenarios, Absurd trolley problems (#401)
Hope you're having a good week. A few weeks ago, I asked you about your thoughts on the Weekly Filet in a reader survey. Thanks everyone who took part. There have been many kind words — overall, you seem happy with this newsletter and would rather not see (m)any changes. One suggestion came up multiple times: to have community-curated issues similar to the one with books, but with podcast episodes, essays, longreads, etc. I like the idea, but I need to give it some further thought.
As promised in the survey, I have donated $5 for each submission to Give Well's Maximum Impact Fund. If you don't know it, I encourage you to have a look. It's a great way to make sure donates are used to maximum effect.
And with that, this week's recommended links.
Here's one supply chain disruption you probably haven't heard of yet: monkeys. Specifically: There's a shortage of rhesus macaques for biomedical research. This might sound like a good thing for animal welfare, but the consequences for human lives are «very real, very urgent». A super interesting, deeply reported piece — I particularly like how it addresses the moral ambiguities inherent in the topic.
The great thing about visual journalism is that, when done well, it works almost as a lingua franca. This piece is in German, but even if you don't understand it, you'll get the main takeaway (for the rest, try Google Translate). These models show how five glaciers in the Swiss alps will develop until 2100, in a pessimistic scenario and an optimistic one (net-zero emissions worldwide by 2050). Neither looks nice, but the differences are stark.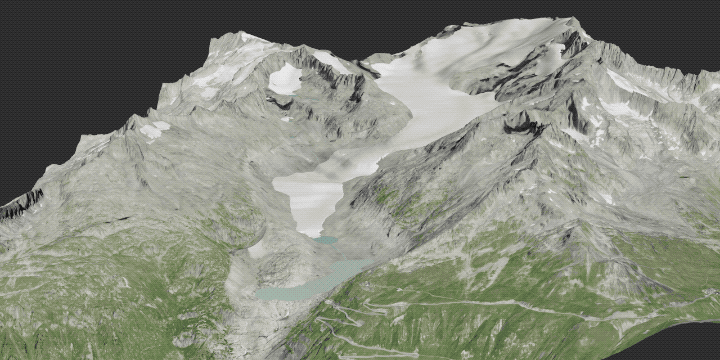 Riddles, no matter how difficult, usually haunt you until you learn about their solution. Not this one. The more I think about it the more confused I get.