Special Delivery: Solutions
🙋‍♂️ Guest curated by Peter Yeung, award-winning freelance journalist.
Hi, this is David. Today, I'm only here to make the introduction. It's time for another special delivery. These issues are not curated by me, but
by people who inspire me and who can offer more nuanced views on specific topics
.
This week, it's my pleasure to have
Peter Yeung
as my guest, a freelance journalist reporting from all corners of the world. I'm always impressed by the stories that he finds, shining a light on important, underreported issues, looking for an optimistic angle. If you come across a story of his, you know it'll be time well spent. Unsurprisingly, he's not only good at finding stories to report on himself. He's got a keen eye for great stories written by others — which makes him an ideal guest curator for the Weekly Filet.
Here are his recommendations for you...

Over the past few years, an ever-greater proportion of my work has been devoted to solutions journalism. While the approach is hardly new, what's developed recently is a movement for a conscious, formalised, and rigorous style of investigative reporting focused on achieving progress. The New York Times ran a short column called Fixes for many years, but earlier this year it scrapped that and launched a project called Headway, which publishes in-depth analyses of struggles for improvement, warts and all. This recent example – written by architecture critic Michael Kimmelman – explores how America's third largest city was able to move 25,000 people off the streets and into homes.
I recently came across this wonderful project set up by Outriders, a globally-focused news outlet that I believe is based in Poland. Every two weeks, subscribers to Post Postcards are sent a digital postcard from an inspiring community, town or city that is making an effort to fight climate change. From Groningen, Netherlands, to Kaduna State, Nigeria, and Roraima state, Brazil, the postcards of the projects are usually illustrated with a watercolour painting; a compelling way of keeping the topic in mind. (Relatedly, Postcards from Timbuktu is a brilliant project that allows you to order a postcard from the Malian desert city, at the same time supporting former tour guides who have been made unemployed due to ongoing conflict in the region).
It's not often I cry when reading an article, but I was concerned for my MacBook's circuit board as I scrolled through this one. What struck me most was the bittersweet beauty with which it was written by Tom Phillips, The Guardian's Latin America Correspondent, as he recounted the final journey of Bruno Pereira, an indigenous expert, and Dom Phillips, a close friend of Tom and fellow journalist, as they were reporting in the Indigenous lands of the Vale do Javari in the Brazilian Amazon. The pair were murdered last month when they came across illegal fisherman plundering the rich natural resources – a practice happening all across the rainforest, from gold mining to logging. Back in 2019, I was reporting perhaps 25 miles away from where they were killed. In an age of six-figure columnists and multimillion pivots to video, it's tough not to despair about the lack of investment into this kind of journalism.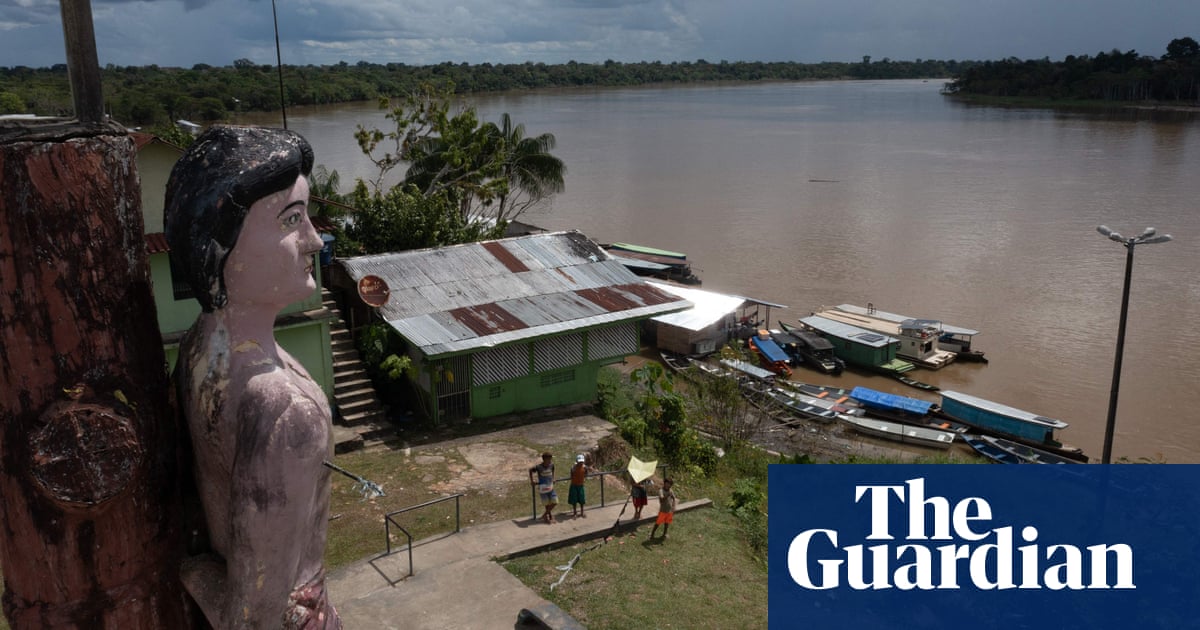 On the subject of Indigenous knowledge, time and time again it comes up that those who have for centuries been stewards of a territory unsurprisingly know how best to protect and manage it sustainably. On my recent travels across the US, I carried out some yet-to-be-published reporting in New Mexico as it suffers the largest wildfire in its history, burning over 300,000 acres – more than 10 times the size of Paris. Yet what's been overlooked is how using controlled fire as a form of fire management, as paradoxical as that may sound, has been used by Indigenous people all over the world, including the tribes of Australia's Arnhem Land that are written about in this National Geographic article. Fire was used for hunting, for regeneration, for ceremony, it explains; after a burn, they believe that the land is reborn.
Another stop on my US road trip was in the realms of remote west Texas, where the deserted roads roll on for hundreds of miles, where tarmac sizzles under the constant heat. It's also one of the darkest places in the country, or, for that matter, the world. I visited the McDonald Observatory, a facility 450 miles west of Austin that has one of the largest telescopes in the world, to stargaze one night at a so-called "star party". As I discovered in this BBC Future feature, more than 200 places around the world have now achieved such Dark Sky status as there is growing recognition of light pollution (it's increased by at least 49% over 25 years) and the value of darkness, which is important for everything from human health to complex wildlife ecosystems.
---
🙋‍♂️ It's me again, David. Thanks, Peter, for sharing. Before you go: Make sure to follow Peter on Twitter, and have a look at some of the work he's done (a recent favourite of mine: The 'timber detectives' on the front lines of illegal wood trade). If you happen to be an editor, you should definitely ask Peter to write for you.
Previous guest curators
Who would like to see as a guest curator in the future? Tell me!
I hope to see you again next Friday with the next (regular) issue of the Weekly Filet.
— David 👋