The infamous letter
Extended version for everyone, including some advice on following the Russian invasion into Ukraine. (#383)
Welcome, curious minds
This is David, your diligent curator, and you're reading the Weekly Filet for another selection of the best things to read, watch and listen to. It's great to have you.
A quick prelude: Russia has invaded Ukraine. The worst-case scenario that had loomed for weeks is here. I won't share any new articles on the situation in this newsletter. The situation is too complex and changing too quickly. And I don't feel competent enough at this time. The three pieces I shared last week (Why war?) still make for good background reading, and there's one older piece that I think is worth mentioning again: On top of the obvious devastating effects of such a war, there's also a twofold effect on our fight against the climate crisis. Wars distract our much needed attention, and wars emit enormous amounts of carbon dioxide.
For you personally, I have this piece of advice: In times like these, it's usually best to resist the urge and stay away from breaking news and social media.
If you do want (or need) to stay up to date, go for media organisations that hold themselves to the highest standards and who have had correspondents in the region for years, like the BBC, The New York Times, The Guardian, Financial Times, Der Spiegel, NZZ. A good marker for trustworthiness is always how transparent journalists are about their sources and how willing they are to admit what they don't know for sure.
And if you take to social media, default to listening. Don't share anything you're not absolutely sure it's trustworthy, especially if you have a large following. «You're the media now, act like it.»
💬 Know someone who might value this newsletter, too? Tell them about it or simply share this online version.‌‌‌‌‌‌‌‌
👀 New here? Sign up and get your own next week. ‌
And with that, take a deep breath, and get ready for this week's recommendations.
A mysterious letter uncovers an Islamist conspiracy to infiltrate schools in Birmingham, UK. The story becomes a national scandal, with wide-ranging consequences. That was in 2014. A new investigation by Serial Productions (of the famous Serial podcast — now part of The New York Times) takes another look at that letter and everything it set in motion. Something just seems off.
(Along with a lot of praise, the series has been criticised for being biased and one-sided in its reporting. I can see where this is coming from, but I think one strength of the series is that it makes bias and its reporting part of the story.)
An older piece I discovered this week. In a beautiful letter, this father explains his daughter's name to her, and the deliberate choices that went into it.
Meet the world's largest decarbonisation project: A billionaire is bidding to buy Australia's biggest electricity company — to shut down its coal-fired power plants. The company currently produces more emissions each year than the entire country of Sweden.‌
Content warning: suicide • «I thought the suicide hotline was only for people who didn't have anyone else to talk to.» A moving, deeply personal account of depression, its escalation towards suicide, and how one call to the suicide hotline turned the author's life around. (In order to read the article, you need to enter an email address — it's worth it.)‌
A good interactive explainer on plain language. It shows how language can be simplified to make it easier to read, and why algorithms struggle with determining the «readability» of a text.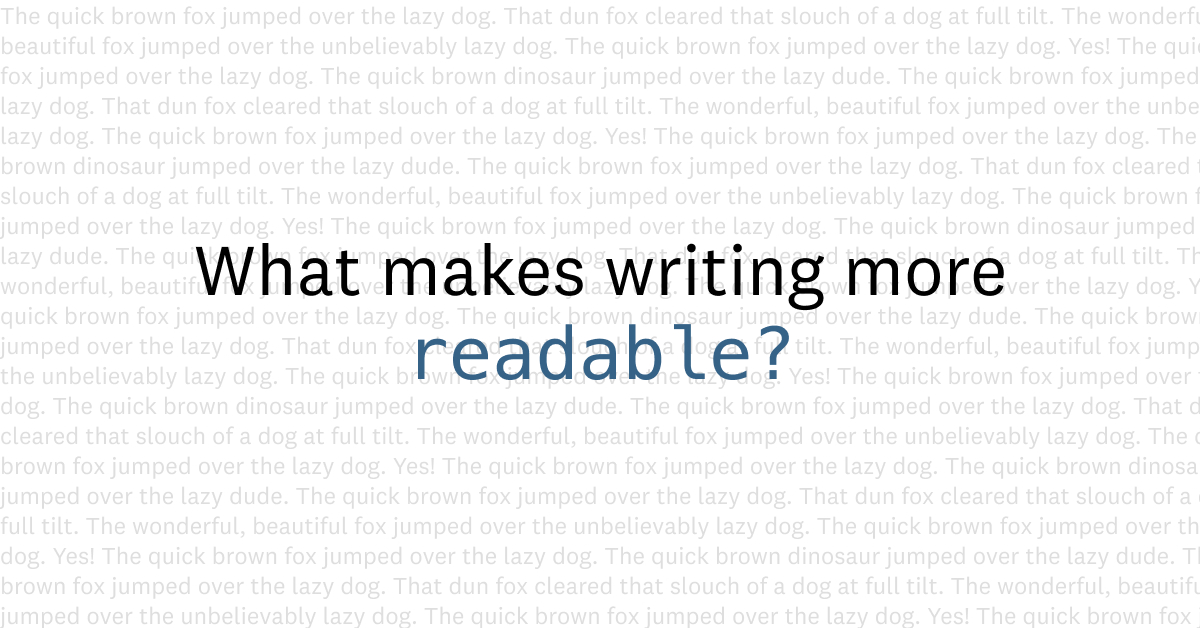 What else?
This is what the extended version of the newsletter looks like.
Become a member
to get it every week. By the way, 10% of every purchase go to
Stripe Climate
and help remove carbon from the atmosphere.
Thanks for reading. I wish you a nice weekend and hope to see you again next Friday.‌‌‌‌

— David 👋
«War kills. That is all it does.» — Michael Walzer