This has been fine, for ten years
+ Fake names, burner phones, and subtitles everywhere (#427)
I'm currently fighting a cold, so without further ado: This is what I think you should see and read this week.
An homage to what might very well be the quintessential meme of our time, a «work of near-endless interpretability». I learned: «This is fine» is now ten years old, the dog has an official name, and there's an updated, less cynical version of the cartoon.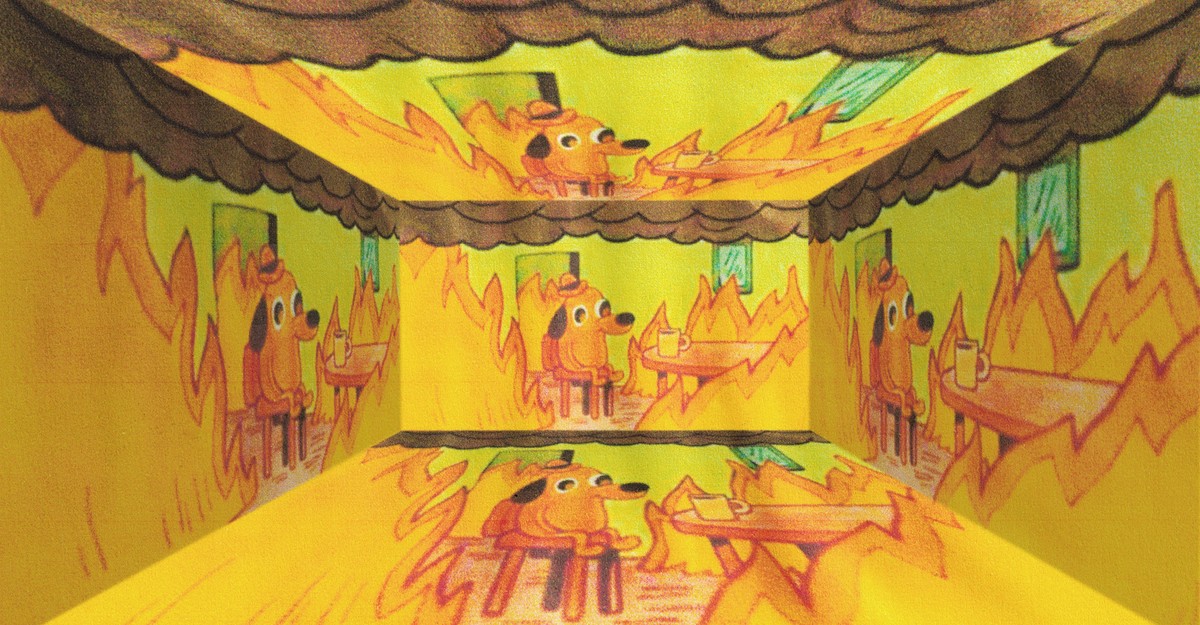 All you need is some fake names, a burner phone, face paint and the willingness to go without all the manufactured conveniences. A guide to visiting Disneyland without getting tracked.
Why do we have more and more trouble understanding movie dialogues without subtitles? The surprising answer: improvements in technology (well, this, and Christopher Nolan).