Time to take AI seriously
Real talk from kids, and why no country is too small to make a difference (#433)
You might have noticed an increase in recommendations related to artificial intelligence in recent months. There is so much happening in this field that it's hard to keep up, let alone grasp the enormity of what these steps might mean. As with all other important and interesting topics, I'm doing my best to find the truly insightful pieces that help you understand more and form your own opinions.
The release of GPT4 this week — the most powerful large language model to date — seemed like a good time to bundle the best articles on artificial intelligence into a collection for you to explore. It currently contains 17 links, most of them fairly recent, but also some excellent ones from years ago. Expect the collection to grow.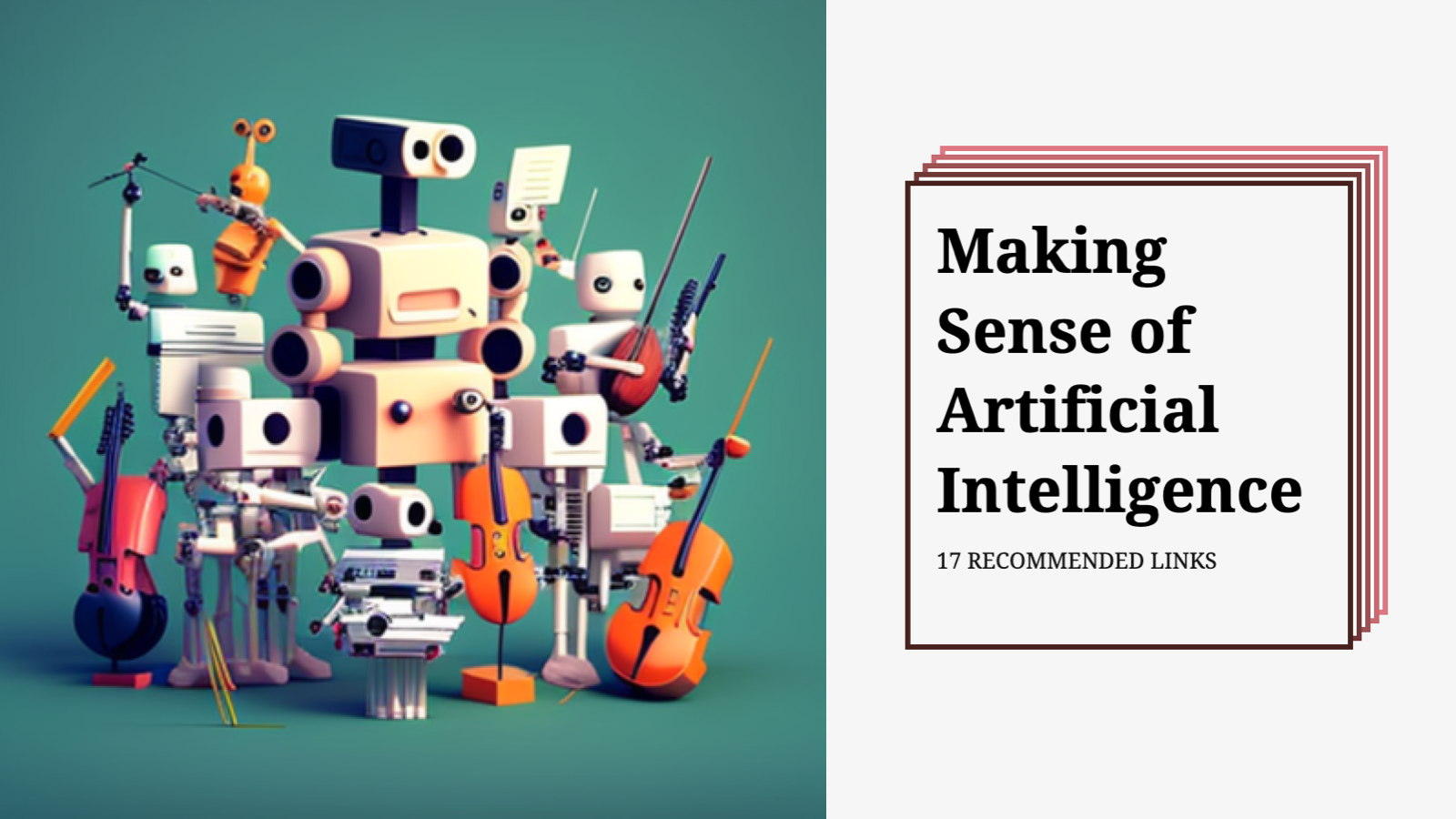 Fun fact: See that illustration? I made two AI models work together to create it for me. I told GPT4 I needed an illustration for a collection on AI and asked it to write a prompt as input for an image creation AI. I pasted the prompt into Midjourney...and there it was, the illustration you see above. «Any sufficiently advanced technology is indistinguishable from magic», truly.
Not interested in AI? There are four other collections you might want to check out. Plus, of course, this week's recommendations below (although, I should warn you: One is about why you should be interested in AI).
Max Roser from Our World in Data makes the case for everyone of us to become more interested in how artificial intelligence is transforming out world: «If you and the wider public do not get informed and engaged, then we leave it to a few entrepreneurs and engineers to decide how this technology will transform our world.» He explains his reasoning along three key questions: Why is it hard to take the prospect of a world transformed by AI seriously? How can we imagine such a world? And what is at stake as this technology becomes more powerful?
This is too good. A bunch of kids, giving their perspectives on a wide range of topics: Expressing feelings and fair tax rates, social media and death, and why it makes sense not to trade in your dad for an iPad. Oh, also this timeless piece of advice: «Twitter, it's like giving up».
You know who emits more CO2 per year than China? All the countries that some like to call «too small to make a difference», combined. There are other good arguments for countering the «too small to make a difference» take (also mentioned in this article), but this one feels particularly vigorous in its simplicity.